DataPoint is the ultimate
pay & order experience.
Streamline operations by immediately processing payments,
orders and more while having the peace
of mind that you're compliant.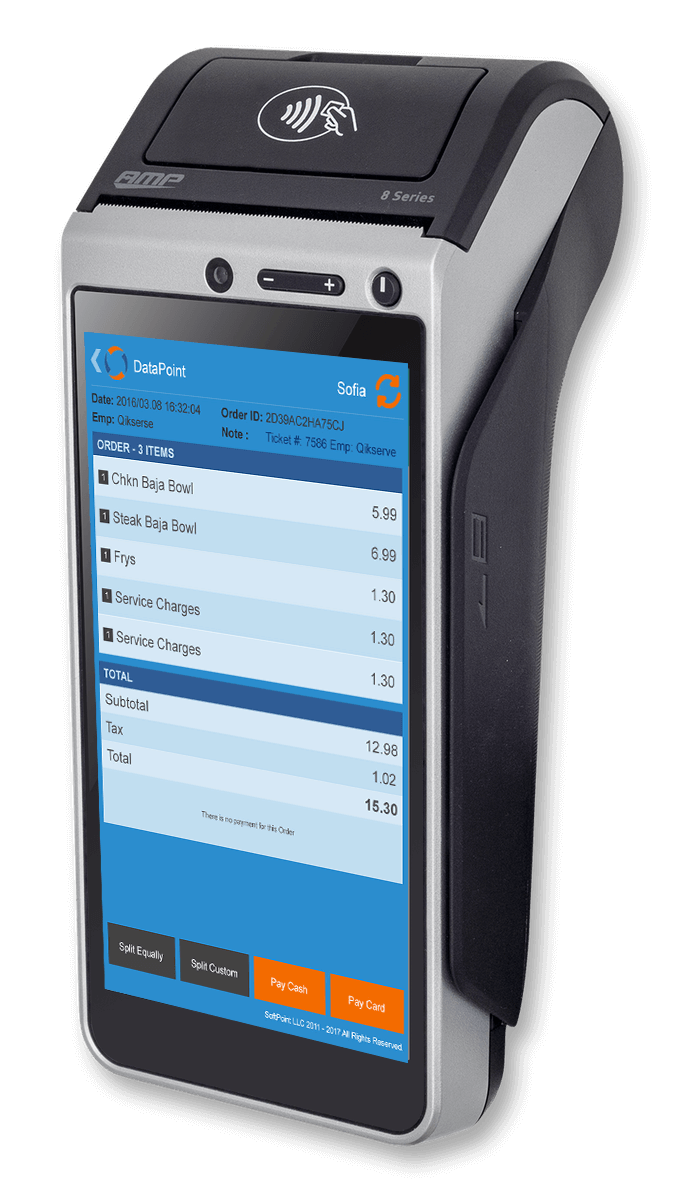 The integration process is seamless.
Designed for any business, specifically restaurants, retails and hotels, our patented technology connects your POS and PMS systems to our EMV processing platform.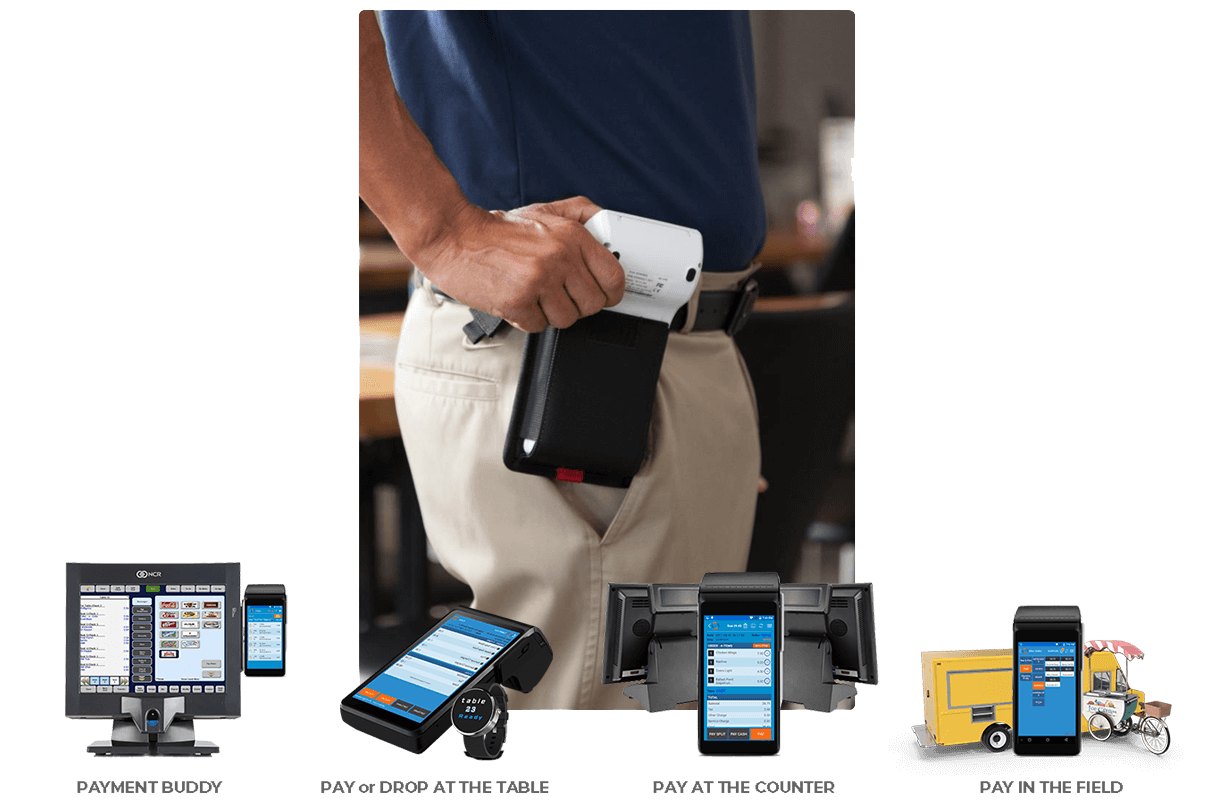 Run a more efficient business.
Secure your environment
Manage secure payments while removing PCI liability
Point-to-Point Encryption and EMV compliant solutions
Reduce fraud and chargeback exposure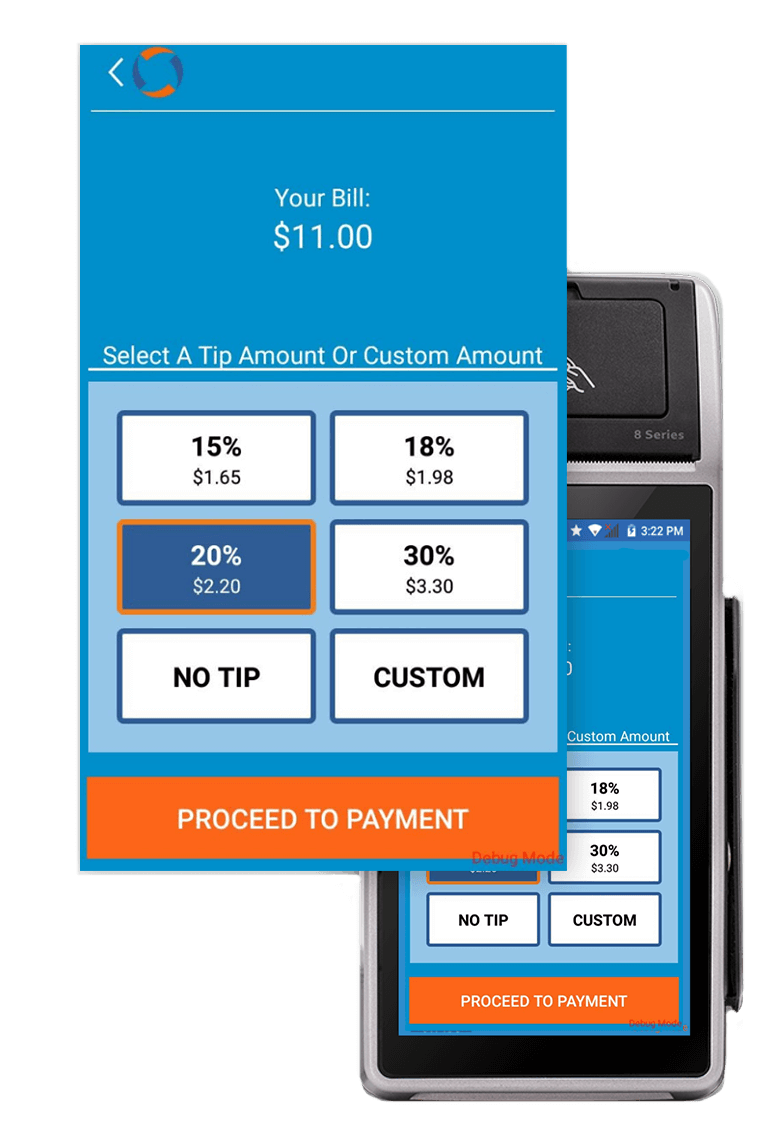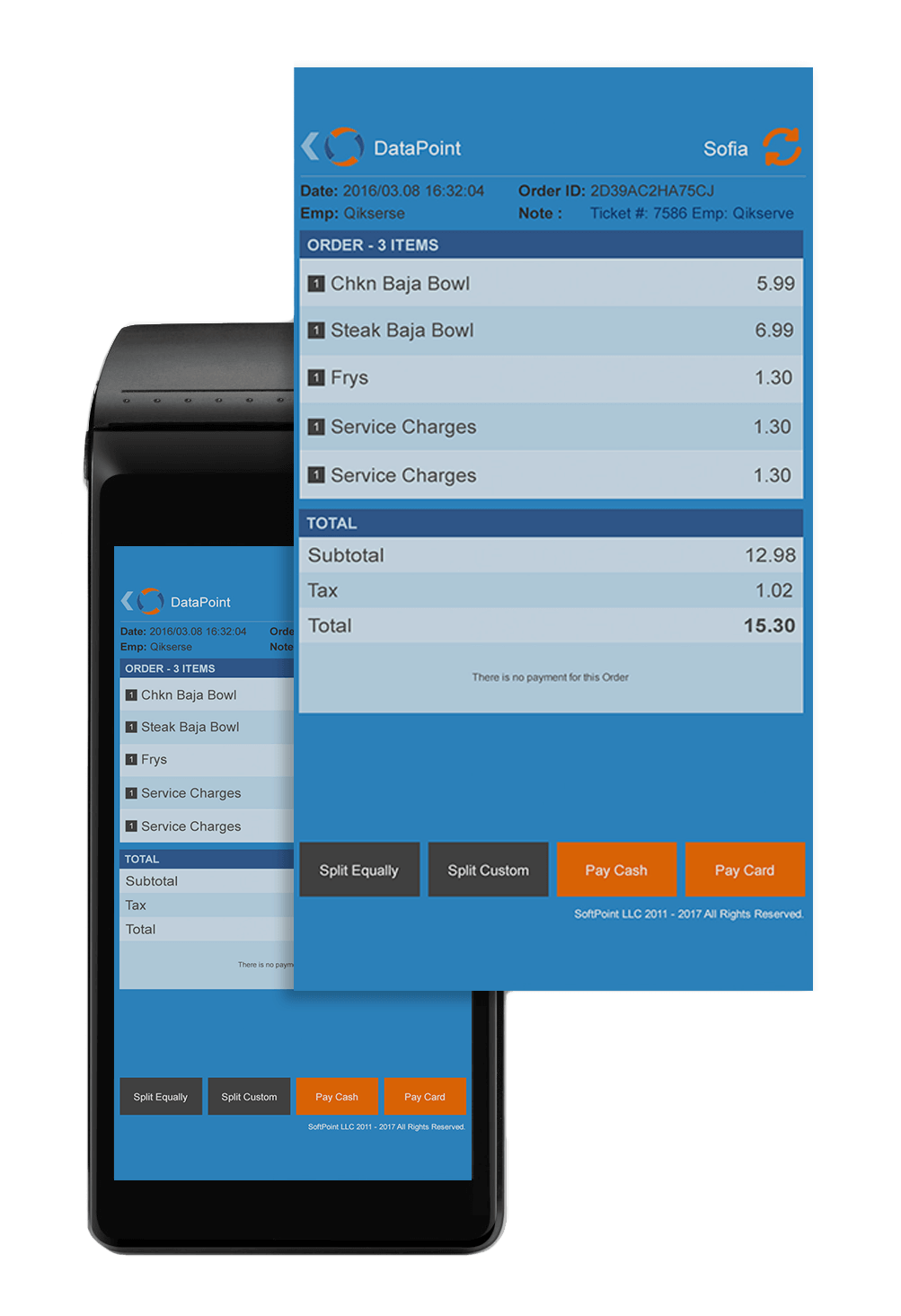 Own impressive capabilities
Provide real-time updates for tickets, menus and employees
Retrieve, update, print, pay and close a receipt without your POS terminal
Cableless, mobile solution with optimal Wi-Fi and 4G
Save major money
Security savings by eliminating your liability to customer data
Processing savings by replacing expensive swiped-card sales
Operational savings by enhancing offers with new revenue centers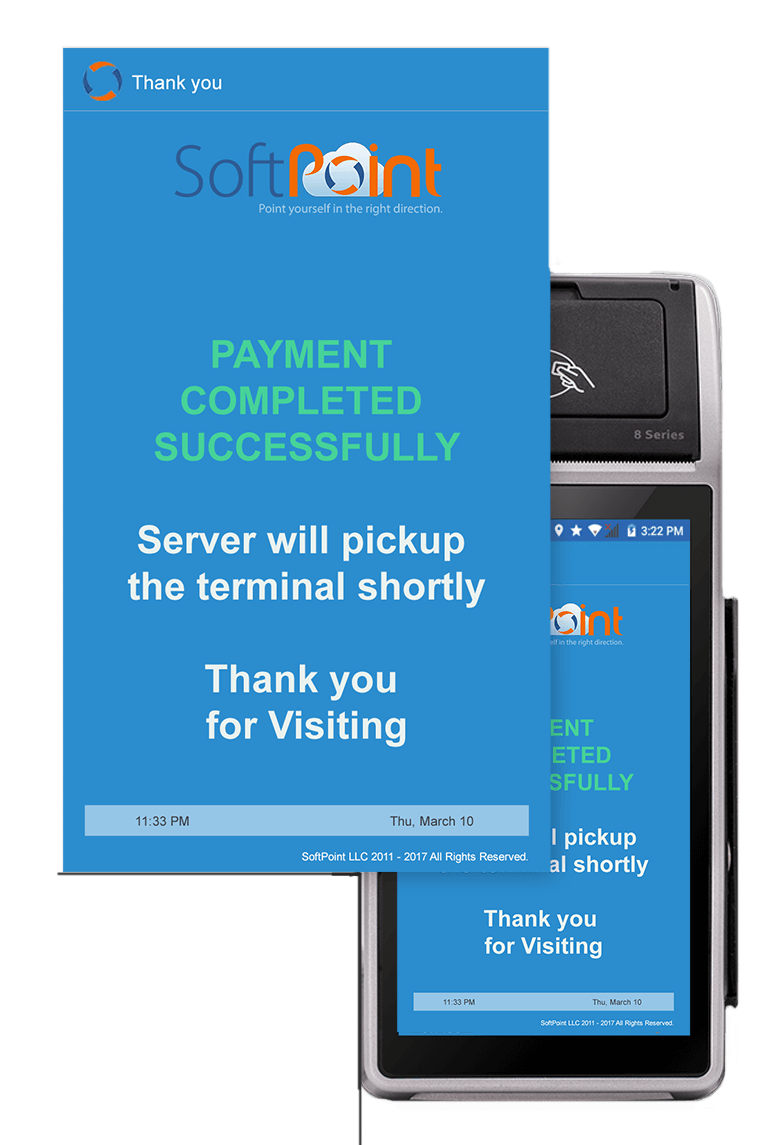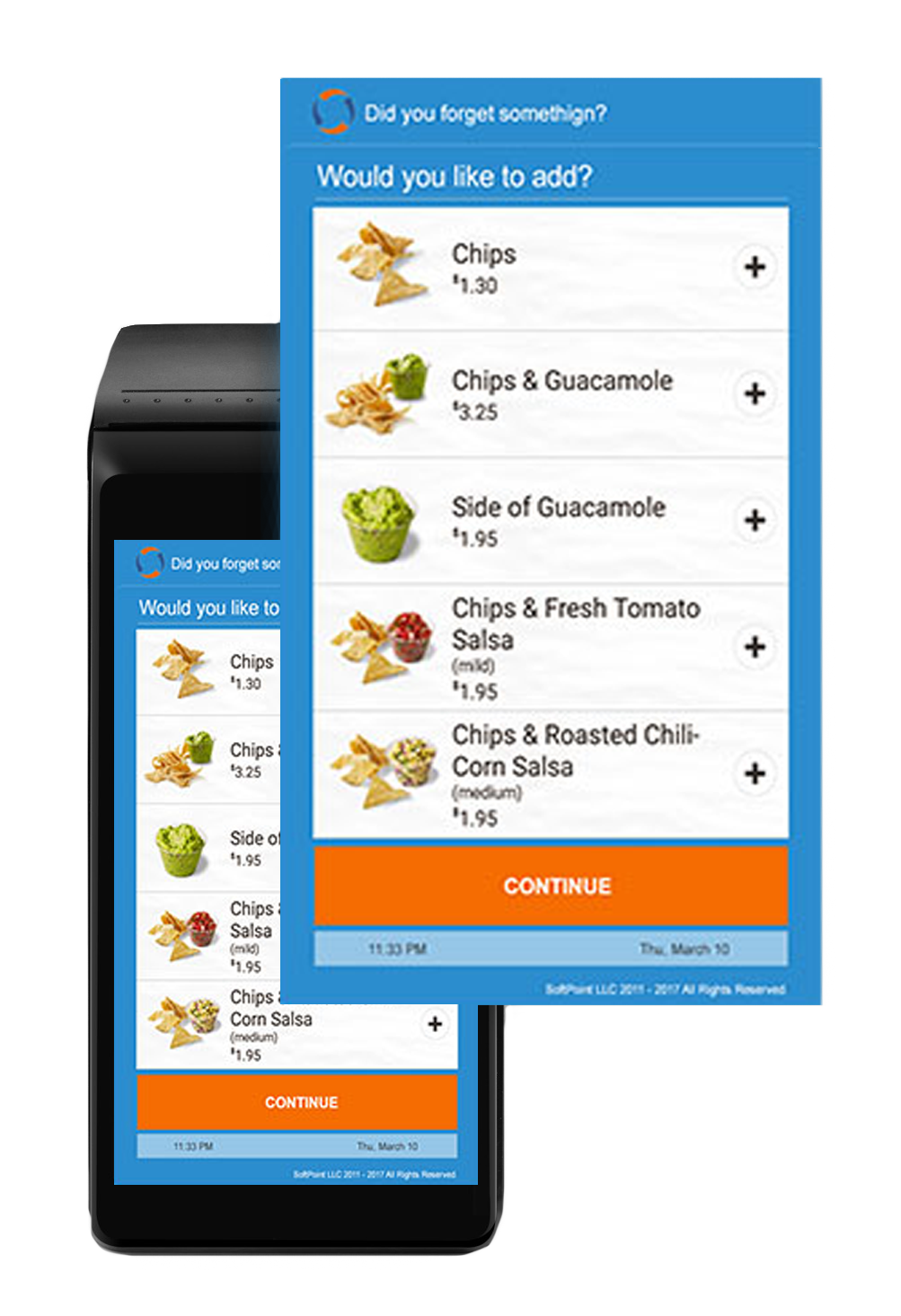 Enhance your customer experience
Speed up your transactions by line busting with 5 payment styles
Handle complex ordering including bundling, roaming discount, modifier management, and so much more
Use our business intelligence and bountiful add-ons to your advantage
Drive revenue with add-on
advantages.
Choose from our smart terminal options.

Pricing
Our retail prices may vary depending on reseller
affiliations and promotions.
Table Service, Tip Adjust Service type
$100Monthly
Payments Module
Integration
Cyber Security
Hosting
24/7/365 Support
$350Monthly
Payment Processing
Multi User Integration
Cyber Management
Full Hosting
24/7/365 Support
$40 per additional terminal monthly
$150Monthly
Menu Ordering
Live Menu Updates
Modifiers
Prep and Sides
Real time Changes
Counter Service, Drive Thru Service type
$80Monthly
Payments Module
Integration
Cyber Security
Hosting
24/7/365 Support
$200Monthly
Payment Processing
Multi User Integration
Cyber Management
Full Hosting
24/7/365 Support
$40 per additional terminal monthly
$100Monthly
Menu Ordering
Live Menu Updates
Modifiers
Prep and Sides
Real time Changes