Intelligent menu boards designed for user
convenience and customer attention.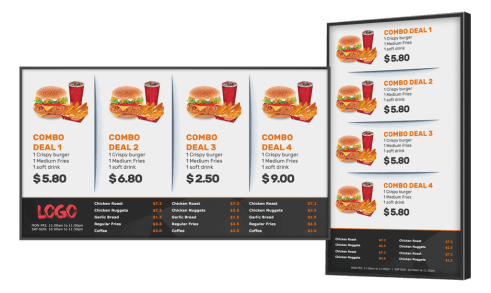 BoardPoint provides state-of-the-art, intelligently designed
digital menu boards that seamlessly integrate with your Point
of Sale system and SoftPoint's suite of solutions. Prices are
automatically updated on the menu as they change on your
POS, allowing you to manage your menus, messaging and
images in real-time from any location.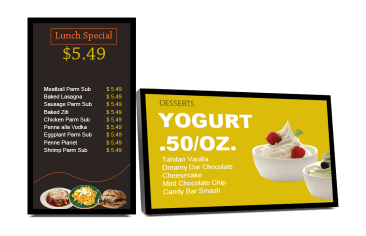 More efficient menus for you and your customers.
Professionally created and installed, BoardPoint is
both visually appealing and high in functionality,
allowing your business to capture customer
attention with convenient menu views while
providing the potential to drive sales by
advertising special promotions.

Multiple menu boards available in
many sizes, resolutions and budgets.

Integrate your POS to ensure
immediate, consistent information.

Make simple, one-click menu updates
in real-time through one software.

Strategic programming that allows
effortless promotion and upselling .